"Mom, the helmet?" Jackson said.
"Yes?"
"Wear it?"
"Yes." My son is taking care of me now, I realized, just as I have been taking care of my mother. Our roles are always changing in life.
Jackson is the son of Rose, the protagonist in my debut novel, Not According to Plan ~a Story of Grace. More on that soon.
I received a text from my own son this past week. Phew, momma, your book wore me out. I stayed up all night reading. I'm so very proud of you. And proud of your faith.
I can't really put into words how much those words meant to me. First, he read the manuscript. Second, he's always been my best critic. You've got six stories in one there, Mom… And third, we have different perspectives on faith.
Maybe you can imagine what it means to have your own child tell you he's proud of you and proud of your faith. It made writing the book worth it.
Faith is one of the things I don't feel I did a good job passing on in life, so it's my mission maybe now to make up for lost time. I don't really think that's possible. But what is impossible for man, is not for God.
I was reminded again this morning as I recalled one of my favorite scripture verses. It references the point of the title of the book, Not According to Plan, which also happened to be the title of my blog for years, which was not a coincidence. And we know that in all things God works for the good of those who love him and have been called according to his purpose. (Romans 8:28.) That's a lifesaver.
And then, as if right on cue, when I opened my Devotional, I read, Live according to the Spirit…the mind controlled by the Spirit is life and peace. (Romans 8:4-6) There it is, in case you were wondering what the plan was.
I'm afraid I lived the better part of my life according to my own plans, according to my own selfish self, and my son was dealt a bitter hand because of that. But according to God's grace, relationships are healed, His love abounds, and lives come full circle.
From the parent comes the child, and from the child comes the parent. Life reproduces itself. As children we receive more than we give, as adults, we come full circle when we give as we were given as a child. But that means different things according to your childhood. According to my son's childhood, he might be in a position to give back a lot of bitterness and resentment from being raised with an abusive alcoholic father and a codependent mother. So you can perhaps understand why his text meant so much to me. I'm proud of your faith.
What is this faith? It's one of receiving unconditional love and new Life. To come full circle in my case was coming home, but home in a greater sense than proximity. Coming home within oneself, to a place of love and acceptance. That is the heart of my novel and the center of my heart. It's the place the Spirit pours in and we're given the chance to close the circle.
Because if you've been loved unconditionally, shouldn't you love unconditionally?
If you've been blessed, shouldn't your life bless others?
Whatever you receive from God, wisdom and guidance, peace and joy, love and grace, hope, faith, shouldn't you give to others?
Jesus didn't just give; His life was the gift. He didn't only bless; His life was the blessing. So I/we must become a gift, I/we must become a blessing. And Jesus didn't just save, He became salvation so we could live a new resurrected life.
Life reproduces life.
My son became the parent when he told me to wear my bike helmet. God is love. Love reproduces love. Forgiveness reproduces forgiveness. My son's forgiveness healed my failures as a mother. And that's only the beginning. It's so beautiful to see God at work.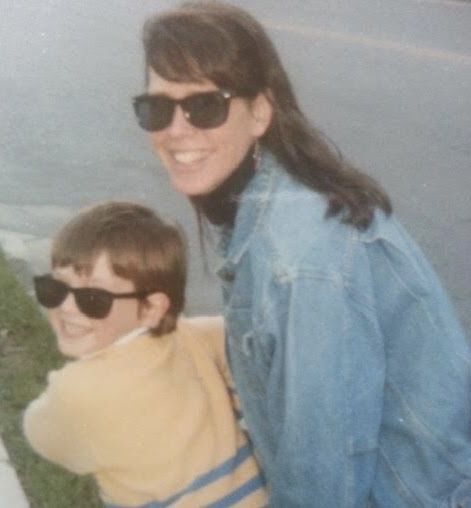 Grace reproduces grace. And on it goes, closing the circle.
Summer is the time to be outside, enjoy the beauty of the buds and blossoms, and (hopefully) warm weather. (I do live in the Midwest after all.) How have you experienced God's amazing grace lately? I would love to host a post of yours here, drop me a line in the comments and come share my space…it could be like sharing a walk and a talk, outside!
Thanks so much for your visit!